Masamoto Sohonten
Masamoto Sohonten was founded towards the end of the Edo period by Minosuke Matsuzawa, the first generation of Matsuzawa knife craftsmen. The founder devoted his life to developing crafting techniques and producing consistently high quality knives. Over six generations, Masamoto Sohonten has been refining and protecting the founder's integrity.
We believe the tradition of MASAMOTO® lives on in every knife, and reaches the hearts of diners through those who prepare cuisine.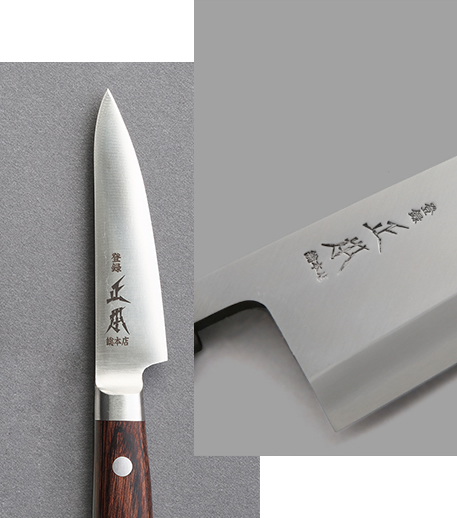 Although we live in an age of instant gratification, the desire for well prepared and great-tasting food will always continue.
Delicious cuisine comes from the knowledge and sensibilities of an excellent chef, and an excellent chef chooses excellent tools.
MASAMOTO® knives have been cultivated and refined over a long history. Each traditional knife represents a masterpiece of uniform excellence that we hope customers will use for years to come.